Pediatric Surgery
Staff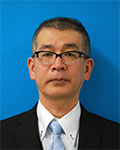 Associate Professor
Lecture
Assistant Professor
Current Research Projects
Neonatal surgery and nutrition.
Pediatric gastroesophageal reflux.
Gastrointestinal failure in the children.
Multiple organ failure related to hypoxic ischemic reperfusion injury.
Recent Publications
Nutritional Benefit of Recycling of Bowel Content in an Infant With Short Bowel Syndrome.
Tanaka A, et al. J Pediatr Gastroenterol Nutr.65(3),e75-e76,(2017).
Partially hydrolyzed guar gum alleviates small intestinal mucosal damage after massive small bowel resection along with changes in the intestinal Microbiota.
Fujii T, et al. Journal of pediatric surgery.54(12),2514-2519,(2019).
Applying the Pediatric Appendicitis Score to predict complicated appendicitis in children.
Fujii T, et al. Pediatr Int. 10;64(1),e14918,(2021).
Contact Information
E-mail: